Hawking Experience Days
From October to March – Hunting with Hawks in the beautiful Hampshire countryside. This very popular day is frequently purchased as a gift.

The day starts at approx 9.30am on the chosen land, with a chat about the birds and some handling and safety information over coffee and Bacon sandwiches.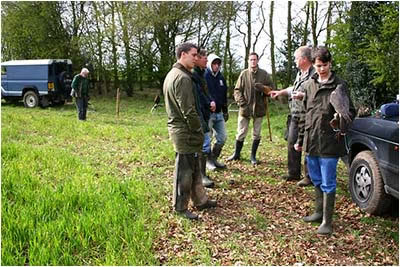 We then take three Harris Hawks and hunt in a variety of ways - beating through woodland, ferreting and walking up game with the birds on the fist. Two guests are carrying birds and one is flying/hunting a bird at any one time, with the others acting as Dogs or Ferreters.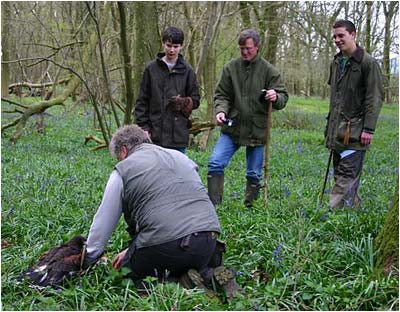 Throughout the morning there is plenty of hands on experience.

We hawk through to about 2.30pm when we finish with a traditional fire cooked lunch, with tea biscuits cakes etc)

From £120 per person (maximum 6 people) For Private Groups of less than 6 people there is a minimum £560 group rate. Individuals will join a group of no more than six. Call us if you need more information and to book.